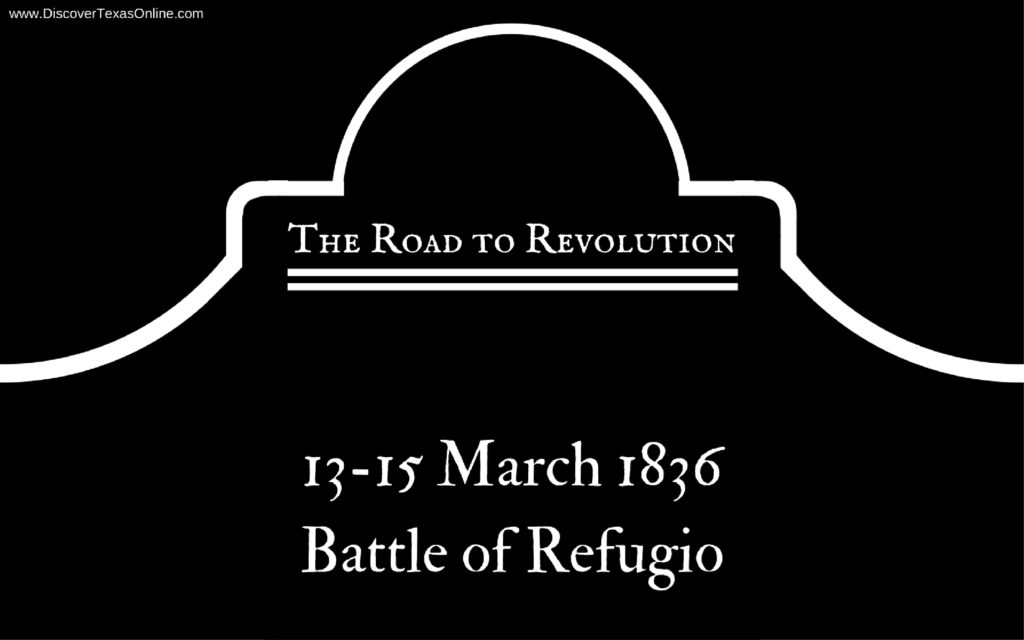 About the same time as the Alamo was under siege, Mexico's General Jose de Urrea sent Carlos de la Garza with about 80 rancheros to scout out the village of Refugio. Garza raided the village and laid siege to the colonial families there.
On March 10, Col. James Fannin sent 28 men under Amon King from Goliad to Refugio to help the pioneer families there, even though he knew that both Refugio and Goliad lay in the intended war path of General Urrea. King made it into Refugio, but instead of simply rescuing the families and making a hasty retreat, he attempted to attack Garza and his men. Greatly overpowered, King was forced to retreat with the families he'd come to rescue back into the mission for refuge before sending a plea for help to Col. Fannin at Goliad.
Fannin sent Lt. Col William Ward with his Georgia Battalion as well as some of Peyton Wyatt's men–120 in all–to break the siege. Though they were successful, a squabble broke out between the two commanders as to who should give the orders, and they were unable to agree on any course of action to actually actually complete their mission. King took some of Ward's men and went off to punish the rancheros. While they were away, Urrea arrived with 1500 men and surrounded the remainder of Ward's party at the mission. Divided, any plans the defenders might have had devolved into utter chaos.
Urrea captured Ward's men and King's as well, shot some on the spot, and marched the rest back to Fannin at Presidio La Bahia in Goliad.
Teaching Tips:
What does the expression "divide and conquer" mean?
Look up and discuss Matthew 12:25.