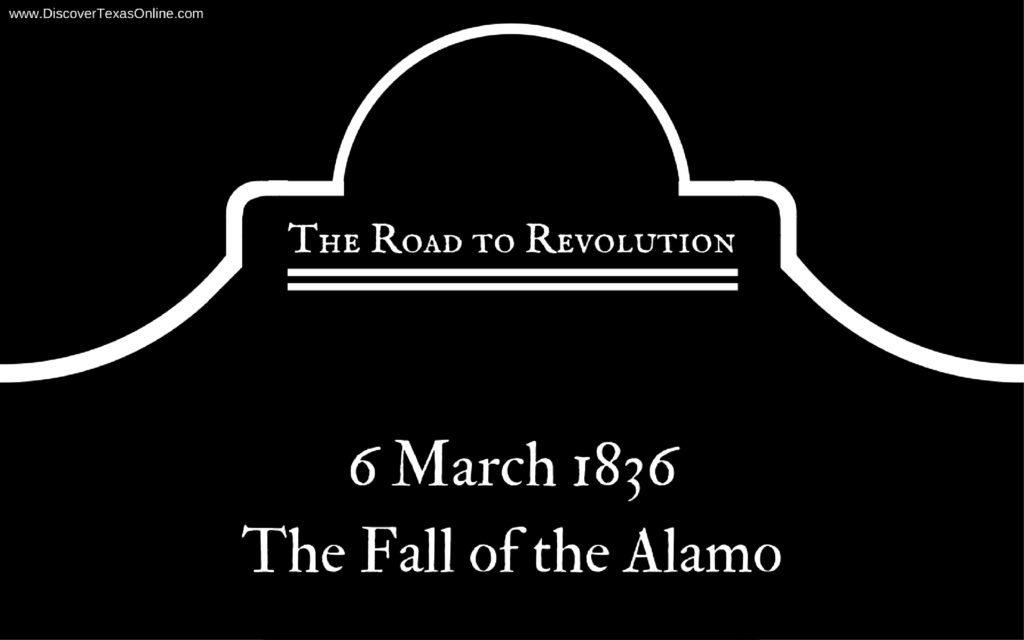 March 6th is a somber day for Texans.
On this day in 1836 the Mexican president Santa Anna–who had recently tossed out the Constitution, declared himself dictator, and set out with military force to disarm the people of Mexico–attacked his own citizens in the besieged Alamo mission, killing almost everyone inside.
It was a horrendous injustice, but the Alamo defenders held out long enough for Texans to draw up a Declaration of Independence, succeeded in giving Sam Houston time to muster a colonial army, and provided a rallying point to solidify the will of the people against tyranny and aggression.
You might enjoy reading more about the Fall of the Alamo , what happened after the battle, and the Alamo survivors.