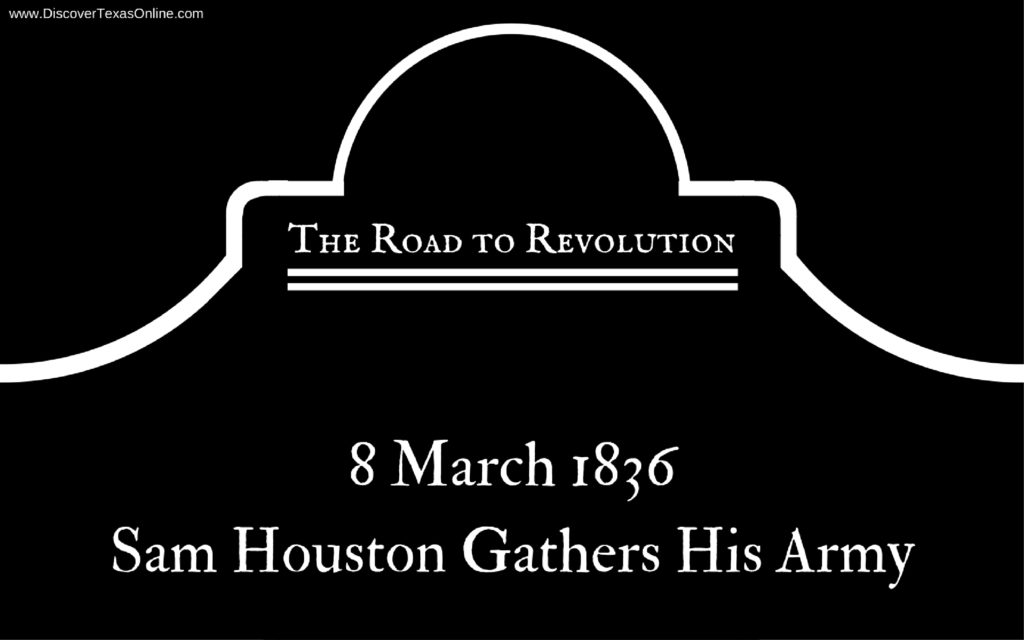 While Travis, Crockett, and Bowie were penned up inside the Alamo, other Texas patriots met at Washington-on-the-Brazos to draft and sign Texas' Declaration of Independence.
They appointed Sam Houston as General of the Texas Army.
When the Alamo fell, Sam Houston was in Gonzales, just to the east, gathering his army. He sent Erastus "Deaf" Smith back toward San Antonio to spy out the situation. It was there that Smith encountered Susannah Dickinson, an Alamo widow released by Santa Anna. He escorted her back to Sam Houston with eye-witness accounts and a message from the Mexican dictator General.
Read more about Susannah Dickinson and Sam Houston at Gonzales.
If your family is interested in taking an educational Spring Break field trip, I highly recommend a trip to the Alamo and to Gonzales, where the Texas Revolution began!