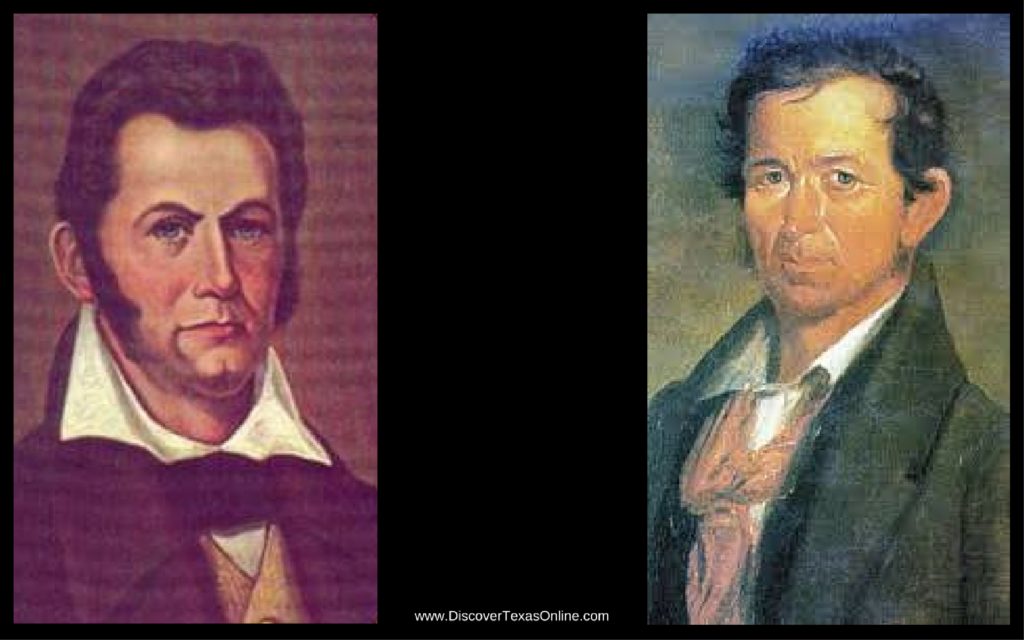 At least two heroes of the Texas Revolution had their birthdays in April–Erastus "Deaf" Smith and Jim Bowie.
We're not quite sure when James Bowie was born, but probably April 10, 1796 near Franklin, Kentucky.
Texans remember the tough-fighting Bowie as a hero and defender of the Alamo. Though he died at the Battle of the Alamo just shy of his 40th birthday, his was a colorful life!
As a teenager, he worked in the lumber industry floating logs to market. He hunted, fished, and trapped bears. He caught wild horses and rode them. He caught and rode alligators, too. When he and his brother, Rezin, enlisted as soldiers while still in their teens, it likely surprised no one.
By the time he reached Texas, he had befriended pirates, bought and sold slaves, owned a sugar plantation and mill, and dabbled in land speculation. He invented a unique knife that bore his name. He likely needed it, too. James was by all accounts an open and approachable fellow, but he also had a terrible temper! He knew tragedy, too. He buried his first fiance, survived yellow fever, and lost his wife and children in a cholera epidemic.
By the time of the Texas Revolution, he may have felt he had little to lose…or perhaps he was just one of those men who lived hard and died young. Either way, his story is fascinating.
For a quiet man, Erastus "Deaf" Smith's name sure pops up a lot!
I've written about him 9 times on the Discover Texas blog. You might say he wins the Lone Star award for Best Supporting Actor. The articles are rarely "about" him, but look who he hung out with!
You know what I like best about Erastus Smith? He wasn't a big talker, but he consistently did what he thought was right. Though he suffered from a lung condition that often left him weak, he continued to work as hard as he could. When he fell in love with a Mexican widow, he not only married her but raised her three daughters as his own. (This, coupled with Deaf's revolutionary career as a spy, leads me to believe that he spoke Spanish as well as English.) One of his daughters later married a freedman, Hendrick Arnold, who served alongside his father-in-law as a spy for Texas liberty. Deaf didn't seem to care much about pretenses and "who's who" connections. He treated everyone fairly and with the respect they deserved, and most folks loved and respected him in return.
Deaf Smith County is named in his honor.