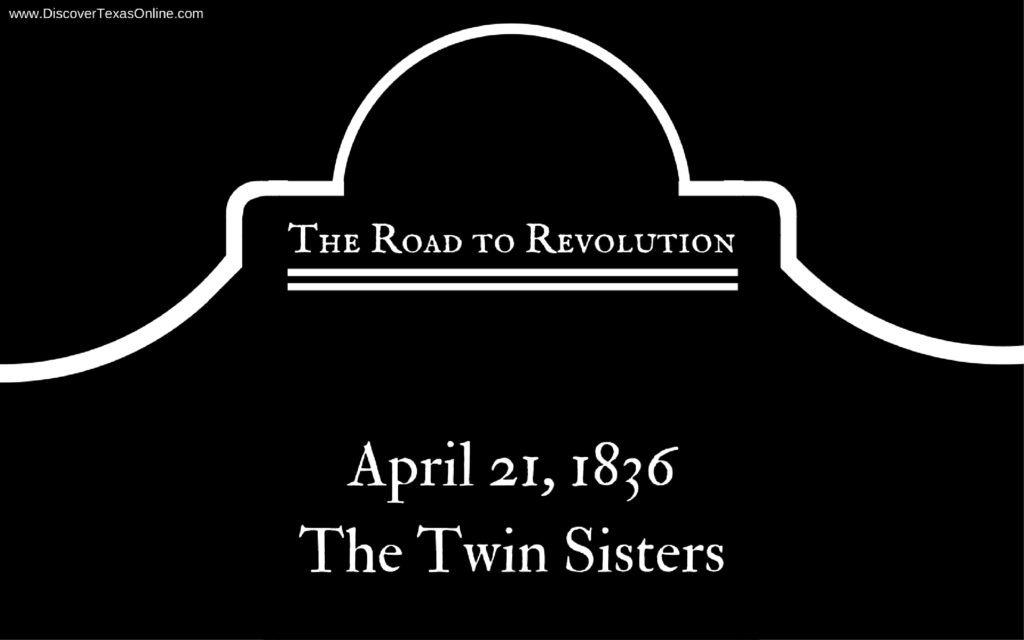 There are several interesting footnotes to the Texas Revolution. One concerns the "Twin Sisters."
The "Twin Sisters" were a pair of cannons, presented to the Texas rebels by the citizens of Ohio. They gave the Texian Army a heavy artillery advantage over the Mexicans, who had only one cannon.
Since the United States maintained a position of neutrality in Texas' fight with Mexico, the guns were shipped as "hollow ware"–which I suppose is one way of defining a cannon!
An agent of the Republic of Texas officially received the guns in New Orleans on March 16, 1836 and placed them on the schooner Pennsylvania, bound for Galveston Island. Also aboard was Dr. Charles Rice and his family, who were moving to Texas. The schooner arrived in Galveston in early April, and the cannons were presented to representatives of Texas by Dr. Rice's twin daughters, Elizabeth and Eleanor. Someone in the crowd remarked that there were "two sets of twins"–the girls and the guns–which is how the cannons came to be nicknamed the Twin Sisters.
There was some difficulty in getting the cannons to Sam Houston's marching army. I have found no record of who, exactly, brought them. Could have been Deaf Smith and the Texas Rangers…or not. But they did cross the Brazos on April 11, reaching Houston's army just in the nick of time.