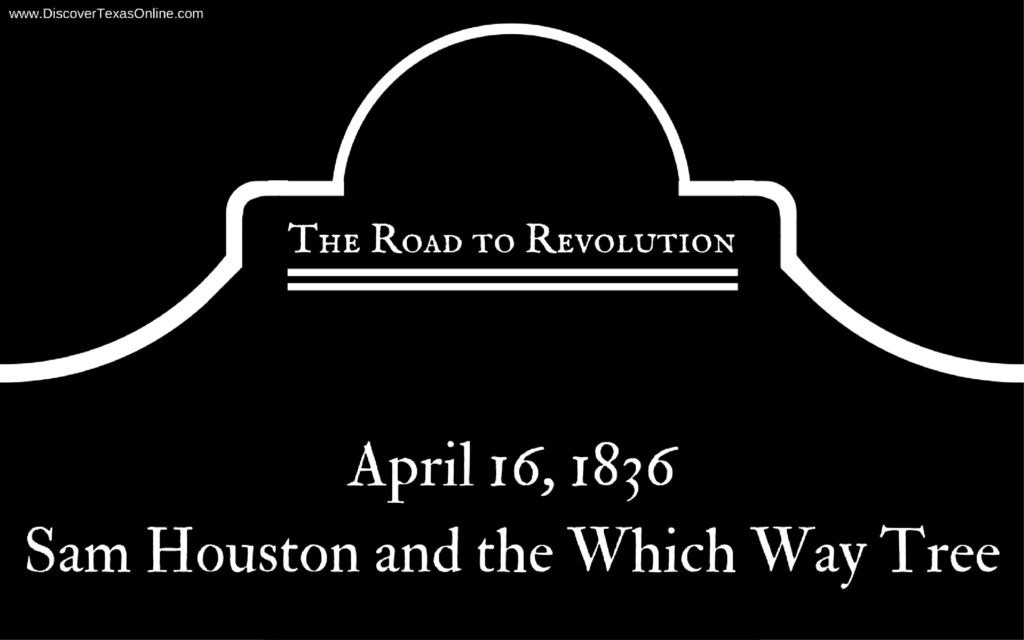 Sometimes we forget that the people we remember as history's heroes were as human as we are. Looking back, we see their choices as wise and heroic, but from their own perspective they were often just scared and trying to stay alive.
The early Texians fought Santa Anna because their livelihoods depended on freedom. After the Alamo fell and the Goliad captives were murdered, some headed for the nearest safe border in the Runaway Scrape, and others joined with Sam Houston to make a stand–believing they would likely die like so many Texians before them.
Houston gathered his volunteer army in Gonzales and immediately began a retreat toward Harrisburg (which is now Houston). To many observers, this looked more like running than retreating. Even his own men began to grumble, but Houston had a plan…or at least half of one.
On April 16 Houston paused beneath a solitary oak tree in the tiny settlement of New Kentucky. There's nothing left of the town now except a historical marker in "New Kentucky Park" a few miles west of Tomball on FM 2920, but the giant oak tree is still there–the Which Way Tree, and a well where the footsore army and General Sam Houston, himself, likely drank to wet their whistles after a long march. Not many people realize the significance of the place, but it was plenty important on that day.
You see the road from Washington-on-the-Brazos forked at New Kentucky, and the Which Way Tree marked that fork with two giant limbs pointing out the alternate routes. One branch pointed northeast to safety beyond the Trinity and Sabine rivers. The other branch pointed to Harrisburg and to war. As his men took a midday rest beneath that tree, Sam Houston must have considered those roads and reviewed his options. Some versions of the legend say that he asked his men who among them would rather head for safety and who would follow him to fight.
The vast majority chose to follow and fight, and five days later they would face Santa Anna in battle in the swampland of San Jacinto…but that's a story for another day.