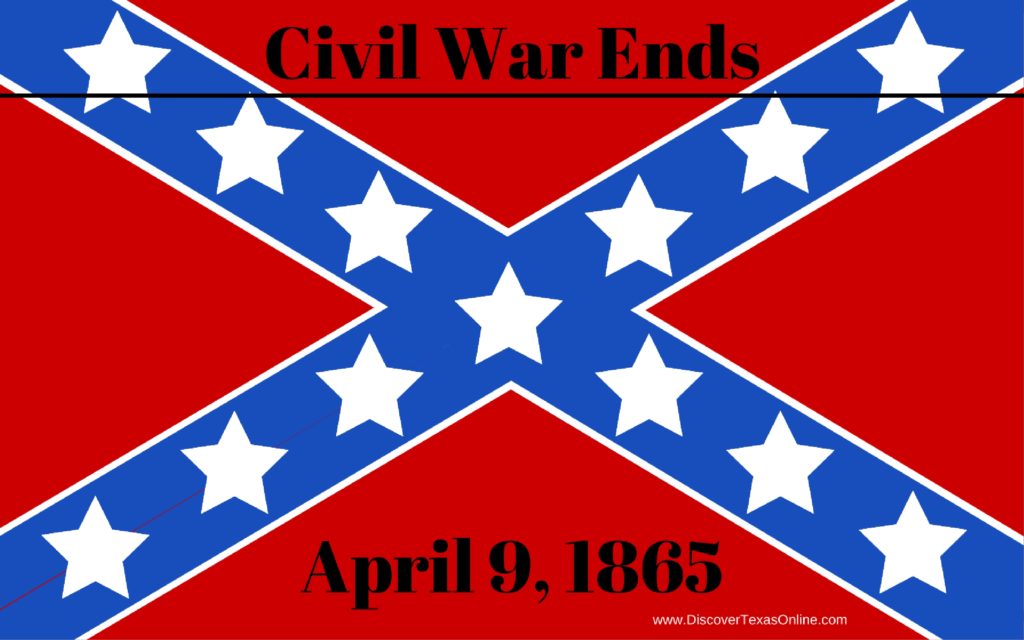 From an official standpoint, the Civil War was "over" on April 9, 1865
…almost 4 years to the day after it began.

General Robert E. Lee, commander of the Confederate forces, surrendered at Appomattox.  During the following month, one after another of the various Confederate departments surrendered as well.  On May 30, 1865 Texas was formally surrendered.
Teaching Tip #1: The term "Civil War" is a figure of speech called an oxymoron–a phrase made up of words whose meaning is actually quite opposite. Phrases like:
ill health
random order
found missing
Think about it. How can a war be civil (polite)?
Check out this website for more oxymorons.
Teaching Tip #2: Saying a war is over is a little like saying you've "unfired" a cannon. Wars are, by definition, destructive. Admittedly, some things need to be destroyed, but wars are always followed by a necessary period of reconstruction, and the Civil War was no different. Talk about some of the ways our country tried to "reconstruct" the Union.
How was it received?
Did it work?
What issues were solved?
What issues were NOT solved?
Do we still deal with the after-effects of the Civil War?