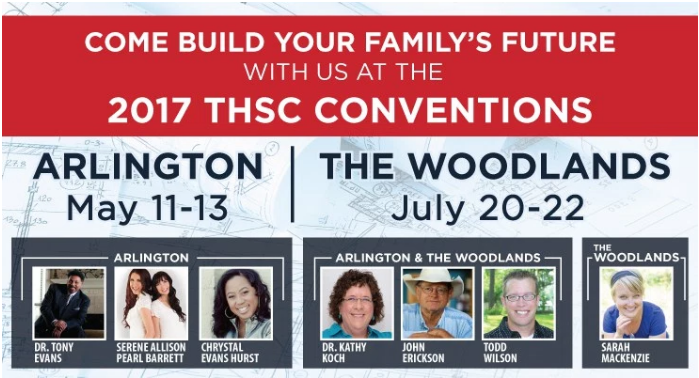 If you're still sitting on the fence about attending one of this summer's THSC Conventions, please let me attempt to sway you by telling you about Featured Speaker Rick Green, founder of  The Patriot Academy, an elite training program for our nation's future leaders.
Rick Green and his family bring history to life as they empower other families to live their freedom and restore the bedrock principles of American exceptionalism. In addition to his work with the Patriot Academy, Rick is an attorney, a former Texas Legislator, an author, the host of David Barton's WallBuilders Live! radio program, and creator of the television series Chasing American Legends. He and his wife Kara have home schooled for 16 years, putting into practice their belief that no impact is more important than that which we have on our own children and grandchildren.
I'm especially looking forward to the opportunity to meet and speak with Rick Green in person because two years ago Rick's father invited my husband and I to come and tour a project they were developing in Gonzales, Texas called Texas: The Beginning. Gonzales, as you may remember, is where the Texas Revolution began–the birthplace of the now-famous "Come and Take It!" flag. In appreciation of the vision they shared, I ran a special blog series called Texas: The Beginning, which I'll happily re-run after the convention news. 🙂
So…if at all possible, I strongly encourage you to SIGN UP FOR ONE OF THE 2017 THSC CONVENTIONS and GO HEAR RICK GREEN! Please stop by and say, "Hi!" to us at the Discover Texas booth while you're there. Then check back here for more about Texas: The Beginning. Summer's coming, and this would make a great, educational "stay-cation" for your history-loving family!