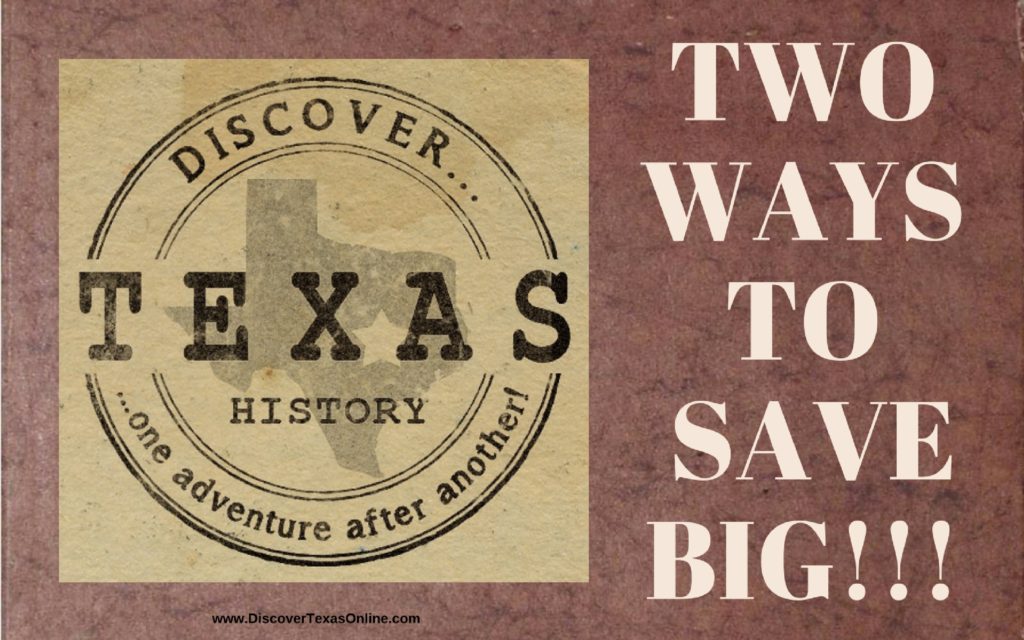 Did you know Discover Texas offers a special Tell-a-Friend Rebate?
Well we do! 🙂
If you purchased a Discover Texas History program at any time in the past and a friend orders a copy on your referral…
they will receive $10 off their purchase if they mention your name when they place their order, and
YOU (the customer who made the referral) will receive a $10 rebate.
With book fair season coming up, now is the time to tell your friends and send them 'round to our booth at the THSC Convention in Arlington (May), the FEAST Convention and Children's Fair in San Antonio (June), or the THSC Convention in The Woodlands (July). Better yet, bring them over and introduce them yourself. That way we can give you your $10 on the spot! 🙂
The discounts are even better if you teach Discover Texas History as a co-op class. Please email info@discovertexasonline.com to ask about our bulk discounts for co-op classes.