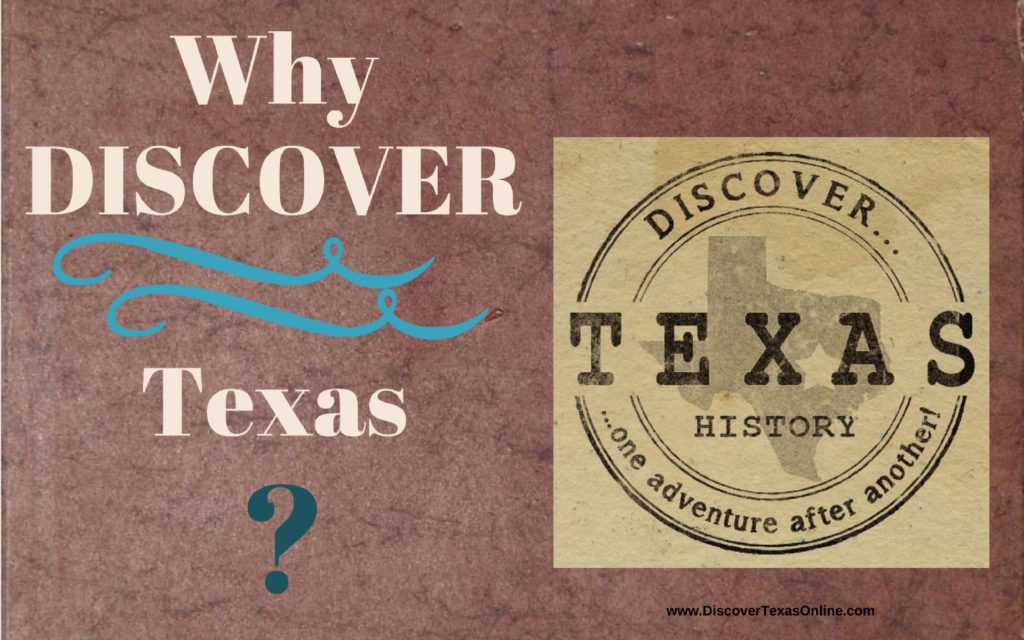 Discover Texas History is more than a name.
Discovery is an entirely different way of learning.
 Research proves that students remember:
Dis
only 10% of what they read
20% of what they hear
30% of what they see (pictures and other visual images)
and just 50% of passive presentations (a movie, exhibit, or demonstration).
So why does most "schooling" rely on such ineffective methods?
As homeschool parents, we have the wonderful opportunity to make learning an ACTIVE ADVENTURE. Our students can
see
hear
touch
taste
smell
discuss
share
participate
experience
…and when they discover knowledge for themselves, their retention jumps to 70%-90%!
Discover Texas History is all about helping students discover for themselves what's meaningful and memorable about Texas history…and having fun in the process!
We make it easy for parents, too!
Discover Texas History is age integrated. That means you can teach the whole family at once.
We do this by organizing a wide range of optional activities so that you can quickly and easily find ideas that are just right for each student.
Dive into a new era of history each month. Colorful narrative articles will explain what's important to understand about what happened during that period.
There's a Read-to-Me option so even the earliest readers can use the program independently.
Everything you need is included, but if you'd like to add library books and field trips we have plenty of suggestions.
You can subscribe to the Discover Texas blog and/or the Discover Texas Facebook page for additional fun facts and ideas.
If you're looking for "that one course" that will let you stay on track academically while adding a little "zip" to your curriculum this year, check out the information on the Discover Texas web page. Better yet, stop by our booth at the THSC Convention in Arlington (May), the FEAST Convention and Children's Fair in San Antonio (June), or the THSC Convention at The Woodlands (July) to get your hands on the program. We'll let you take it for a test drive! 🙂
Discovery Learning and other topics for homeschool families are the basis of a new online course I am developing. You can be part of my beta team! If you'd like to learn more, or if you have questions you'd like to see answered, please comment on this post or drop me an email at info@discovertexasonline.com. Thanks! 🙂