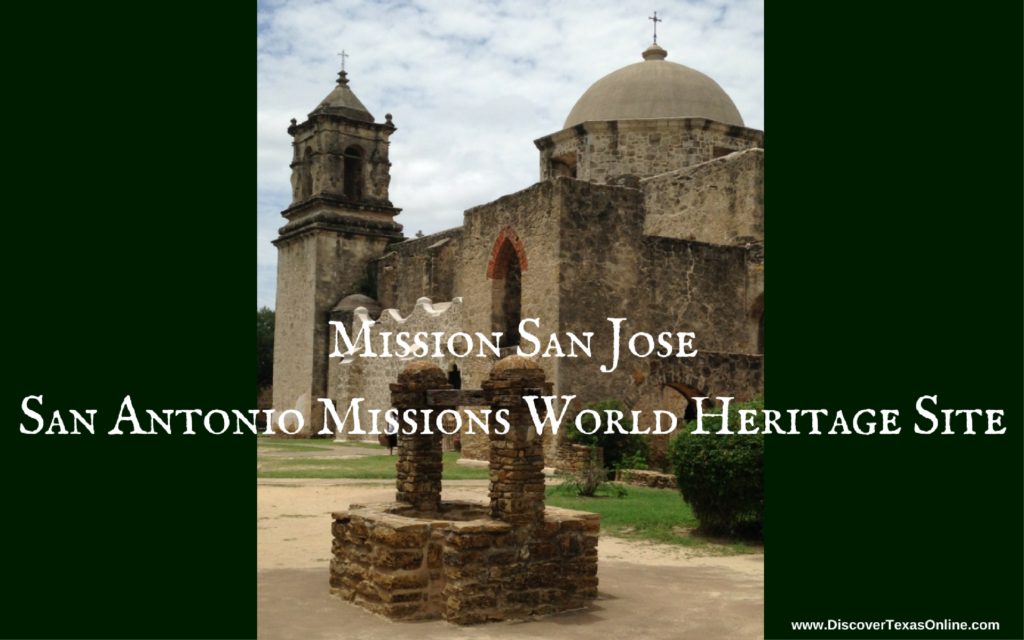 Mission San Jose, founded in 1720, is the largest mission in North America–the "Queen of Missions." Officially called "San Jose y San Miguel de Aguayo", the mission was named in honor of Saint Joseph and the Marques de San Miguel de Aguaya, who was the governor of the Spanish province of Coahuila y Tejas at the time. Restored by the Works Progress Administration in the 1930s, the 6 acres of grounds are enclosed by stone walls that make it easy to imagine what life might have been like for the 400 or so people who lived here. You can stroll through the quadrangle and look inside the bake ovens and small rooms used by the native congregation as well as the larger quarters of the Spanish officials.
Mission San Jose is famous for its beautiful rose window, carved by an unknown artist. Inside, the retablo (the decorated wall behind the altar) is painted in bright colors. The biggest surprise, though, is to imagine the outside of the old stone church covered in stucco and painted with geometric patterns in those same bright colors as historians now believe it was.
Behind the church, a rather ingenious gristmill still collects and releases water to drive the gears which turn the big stone wheels that ground corn and wheat for meal. Be sure to take time to listen to this everyday sound that supplied a community with its daily bread three centuries ago!