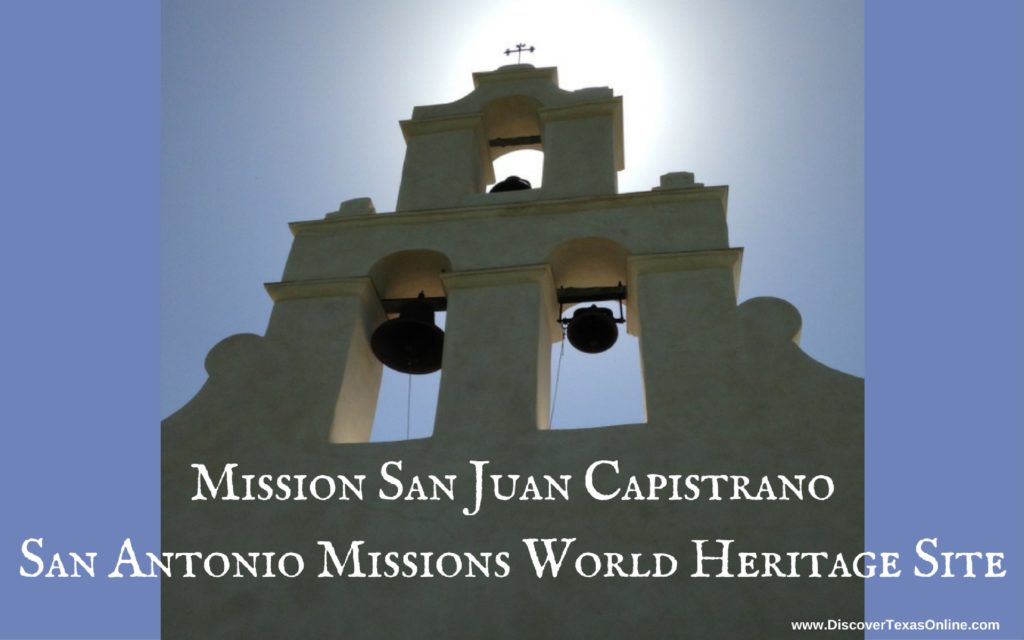 Mission San Juan was first founded as an outreach to the Nazonis people of east Texas in 1716. Relocated to San Antonio on 5 March 1731, it was renamed San Juan Capistrano.
Visitors can easily imagine how remote and rustic the original mission compound was, which makes it easy to understand the large burial ground at Mission San Juan. Life was always hard for the native people in this part of Texas. When the priests arrived, in some ways life became harder. The priests had built up immunities to many diseases common in Europe–small pox, measles. Their Indian congregation had not. In one year as many as 70% of the Indian population of the mission died of diseases accidentally introduced by the Spaniards who had come to live among them.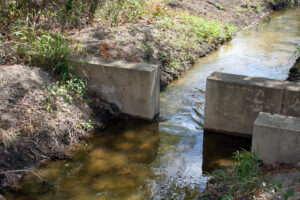 San Juan is also known for its acequia–an irrigation system dug by hand to provide water to the nearby mission. Dams and gates allowed the water to be diverted from the river and channeled through the acequias to water crops.  Similar systems were used in ancient Rome, in the Holy Lands, and by the Incas, Mayans, and Aztecs and were later adopted by other Texas pioneers. Though San Juan's weir dam is no longer open to the public, you can visit a restored Spanish Colonial Demonstration Farm when you visit San Juan.