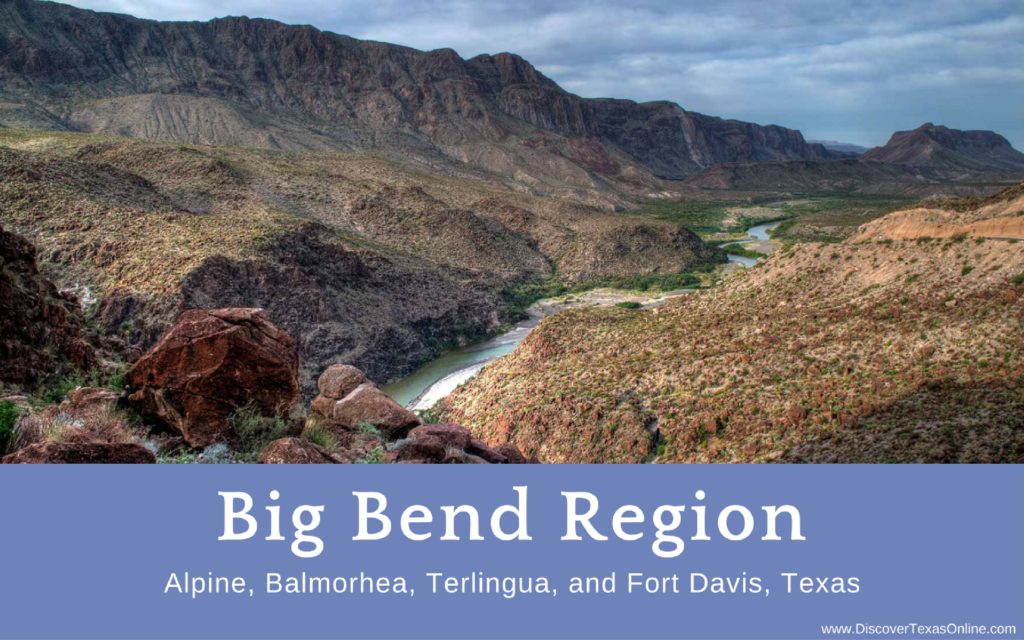 One complaint you often hear about small towns and remote regions is that there's "nothing to do." Well, West Texas–especially the Big Bend region–is definitely remote and the towns are definitely small, but there's plenty to do while you're there!
The Big Bend
"The Big Bend" refers to Texas' famous western "dip." Here you'll find the Big Bend National Park AND the Big Bend Ranch State Park on "the other side of nowhere." If you can't make up your mind, "por que no los dos?" (Why not have both?)
Camel Treks
The Big Bend region is so dry that back in the 19th century the U.S. Army experimented with camels as a means of transportation! You can experience the region from camel back on a Big Bend Camel Trek courtesy of the Texas Camel Corps.
Though it's not exactly a bustling metropolis, Alpine is a great place to work out of if you want to see Big Bend State Park and don't care to camp.
Another option for places to stay is the historic Prude Ranch in Fort Davis. Camping, cabins, horseback riding…this is a "dude ranch" that will let you sample an old-fashioned West Texas experience.
Whether you're intrigued by science fiction or prefer a real scientific explanation, the Marfa Lights are a phenomenon worth watching…and they'll definitely get your kids talking! 🙂
There's not much left of Terlingua these days…not since World War II when the mine flooded and most residents gave up on trying to strike gold in the merciless desert heat. But if you're interested in ghost towns, pioneer hardiness, quirky art, or would like to sample a great bowl of chili at the Terlingua International Championship Chili Cook-off, you might enjoy a drive out to the "ends of the earth" in Terlingua, Texas.