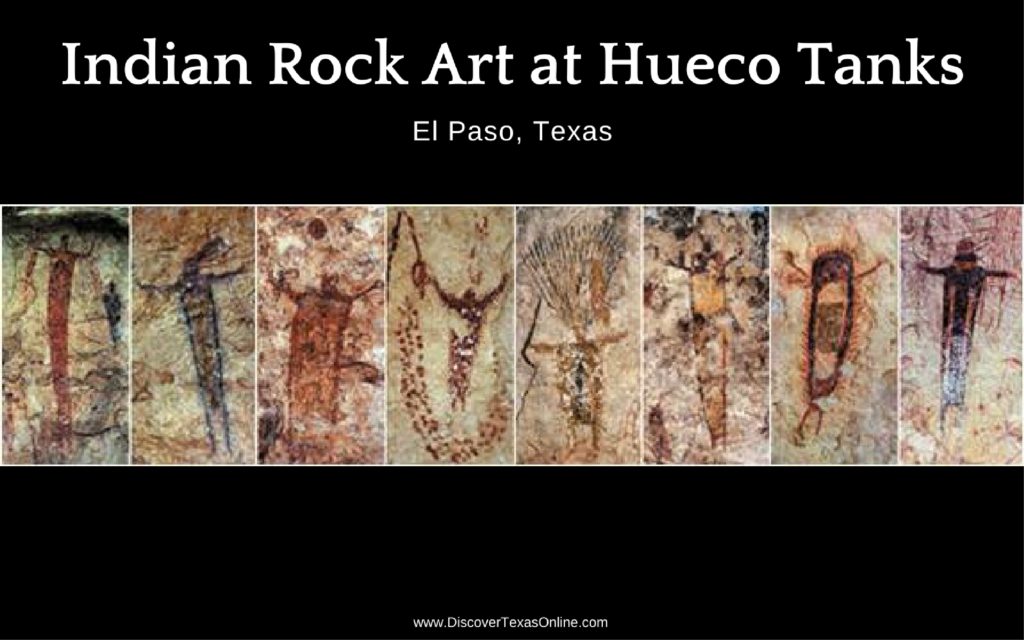 When we talk about Texas Rock Art, we're not talking about heavy-metal music. At Native American Rock Art at sites such as Hueco Tanks in El Paso County, indigenous tribesmen left a record of their passing. Deeded to the Texas Parks and Wildlife Department in 1969, the site reopened to the public 11 months later as the Hueco Tanks State Historical Park.
The site takes its name from the hollows ("hueco" in Spanish) where rainwater collects. Because for thousands of years this was the only water source in the region, native tribesmen frequented the site, chipping arrowheads and drawing some 5000 pictographs and petroglyphs. Today you can still see their artwork decorating the granite hills that rise 450 feet above the desert east of El Paso.
If you don't plan on traveling as far as El Paso, the Witte Museum in San Antonio has an exhibit featuring the rock art at the Hueco Tanks.
You can read more about Hueco Tanks and the people who painted the rock art at Texas Beyond History.