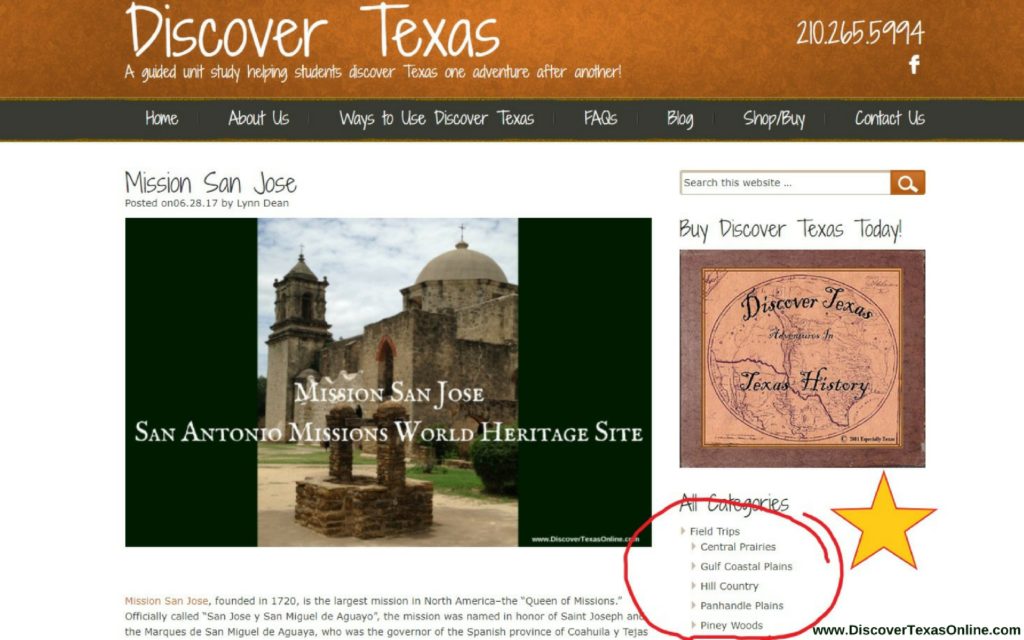 Are you looking for something fun to do this summer? A change of pace–hopefully not too far from home? And if it could be educational, too, that would be a plus, wouldn't it?
If you haven't already discovered the Field Trips category in our blog archives, do yourself a favor and pop over for a peek! You'll find many of the destinations mentioned in the chronological volumes of the Discover Texas curriculum, but here we've arranged them by region to help you find fun things to do wherever you happen to be!
If you've read this blog for any length of time, you know that I'm a HUGE advocate of going and doing and "getting your hands messy" with history (or any subject you want your kids to remember). When I speak, I challenge my audience to name me one vivid memory of anything they ever read in a textbook. No one has yet named one! But when I ask them if they remember a great book they read or a trip they took to see something for themselves, the hands go up! That's because we are all experts on our own lives and experiences. We learn from our own experiences. So if you want your children to learn and remember, it's a good idea to give them experiences! Experience is the "meat" of education.
Field trips also make great appetizers and desserts, too. Use them to whet your children's interest even before they are ready to learn. And after you've finished a topic, what better way to celebrate your newfound knowledge than with a trip now that you can truly appreciate what you'll be seeing?
For our money, there was no finer gift we could give our children than an educational adventure before, during, or after their learning!