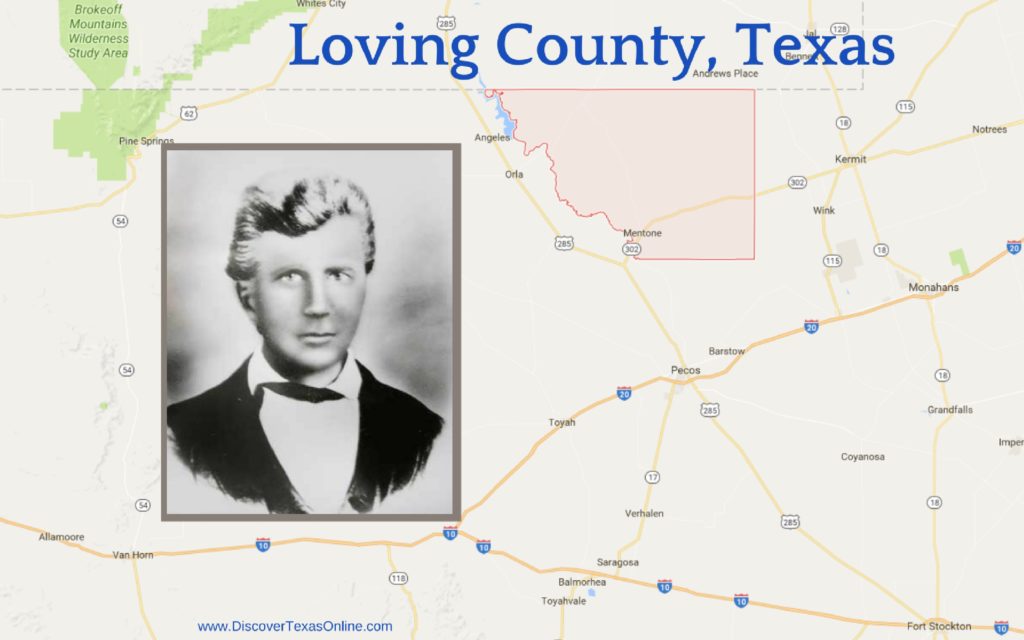 I always thought it would be neat if Valentine, Texas was located in Loving County. (Get it? Loving. Valentines. Okay…) It's not.
Valentine, Texas is in nearby Jeff Davis County, but with a population of less than 200 the town is still almost TWICE as populous as all of Loving County.
In 2010 Loving County had a population of  only 82, making it not only the least populous county in Texas, but the least populated county in the entire United States! So, yeah…VERY remote.
I can remember driving through that part of west Texas on our way home from visiting relatives in New Mexico. We were driving 70 miles per hour on the highway drove well over an hour without seeing any other lights than our own high beams. No other cars on the road. No houses. Just one car on a dark ribbon of highway that stretched for miles and miles and miles.
Loving County, Texas is named in honor of Oliver Loving who helped to establish the Goodnight-Loving Cattle Trail.