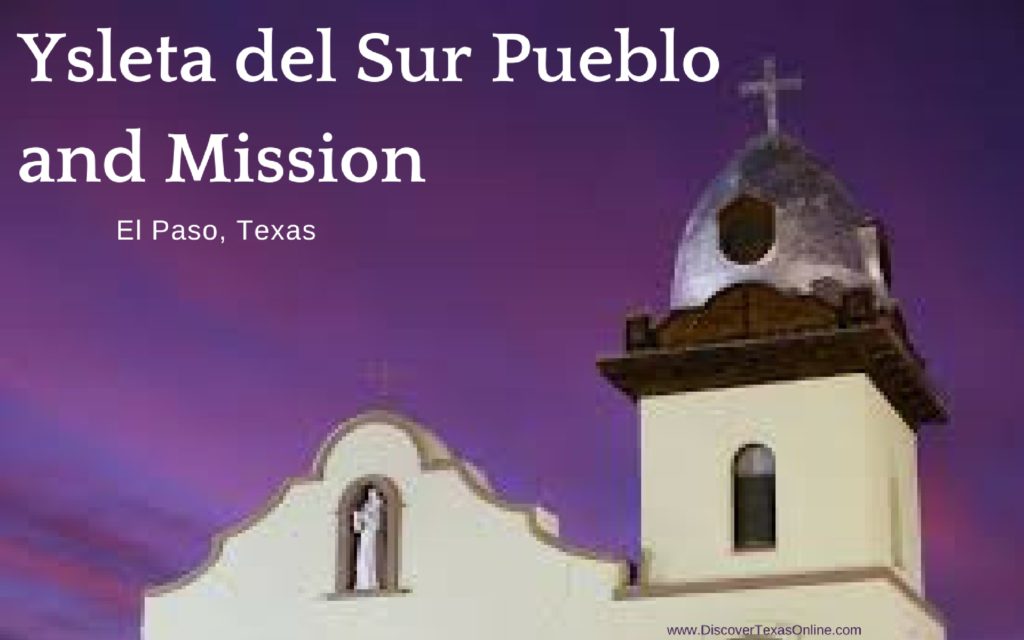 If your summer travels take you as far west as El Paso on the most western tip of Texas, you might enjoy spending time at the Ysleta del Sur Pueblo and Mission.
The Ysleta del Sur Pueblo Museum, fifteen miles southeast of downtown El Paso, is part of the Ysleta del Sur Cultural Center. The museum features the history and culture of the Tigua Indians, refugees who settled near El Paso in October 1680 after fleeing from the Pueblo Revolt in New Mexico.

Enjoy guided tours by Tigua youth, shop for Tigua handcrafts, taste traditional Indian bread (on Saturdays) and stay to experience the sound of ancient Tigua music and watch tribal youth perform the traditional social dances. Performances are at 11:00 am, 1:00 and 3:00 pm on Saturdays and Sundays during the school year. If you visit in the summer (June and July), there are also performances on Fridays at those same times.