They don't quite share a birthday, but today we recognize two Texas entertainers–professional football player Roger Staubach and actor Rip Torn.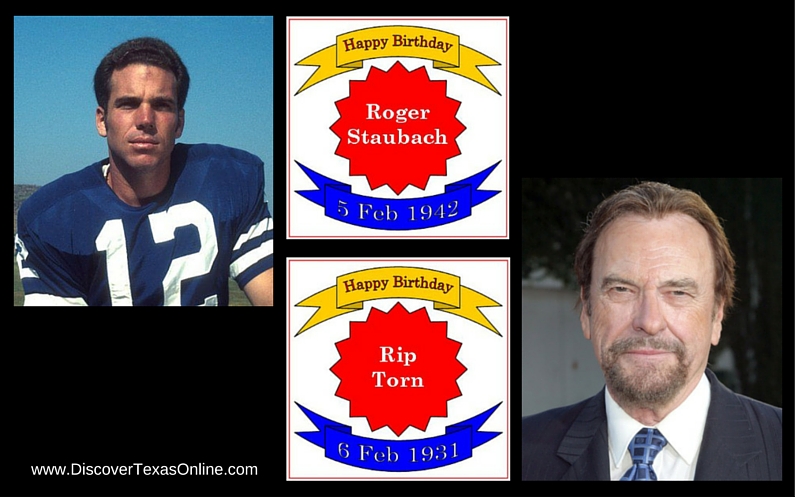 Roger Staubach didn't start life in Texas (he was born in Cincinnati, Ohio February 5, 1942), but he "got here as soon as he could." A 1963 Heisman Trophy winner, Staubach put football on hold to serve in the U. S. Navy during the Vietnam War then signed with the Tom Landry's Dallas Cowboys in 1969 and played with the team for 11 seasons–his entire career. During his years as quarterback, he led the team to five Super Bowls, winning in Super Bowl VI and Super Bowl XII. He was named Most Valuable Player of Super Bowl VI. He has been inducted into the College Football Hall of Fame and the Pro Football Hall of Fame. His jersey number 12 was retired when he retired from the Dallas Cowboys.
Staubach remains a staunch supporter of the Fellowship of Christian Athletes and several other charitable organizations and served as a role model to several generations of young athletes.
Rip Torn was born in Temple, Texas on February 6, 1931. He is a prolific actor and has starred in many stage presentations and movies. Most will remember him for his dry comedy role in Men in Black.