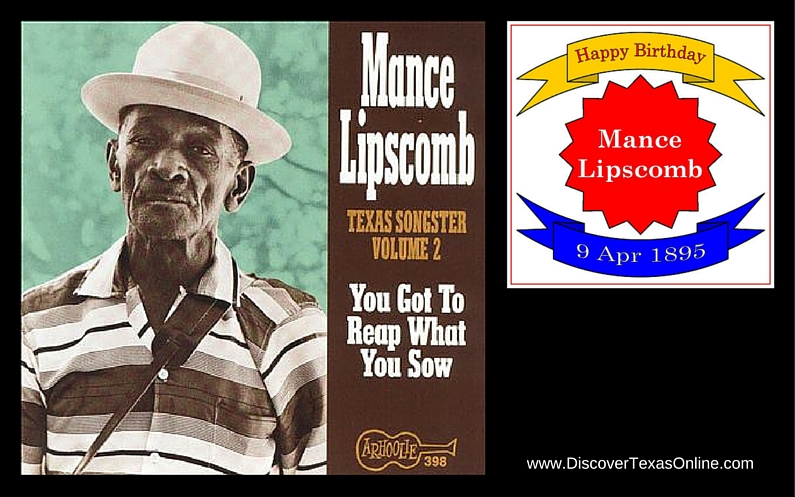 On April 9, 1895 a son was born to an ex-slave father and his half-Choctaw wife in Navasota, Texas. They named him Beau DeGlen Lipscomb, but he called himself 'Mance', a name he borrowed from a friend–short for "emancipation". Given his heritage, the name's appeal seems understandable!
Mance Lipscomb spent most of his life working as a sharecropper (a tenant farmer), singing and playing acoustic guitar for local gatherings, but in 1960 he was "discovered" and at age 65 Mance was emancipated from obscurity.
Lipscomb became a notable figure in the folk music revival of the 1960s and released several albums in his signature style combining folk music with blues, ragtime, and Tin Pan Alley.
His interesting story is recorded in an autobiography (I Say Me for a Parable: The Oral Autobiography of Mance Lipscomb, Texas Bluesman) and a short documentary (A Well Spent Life).
Mance Lipscomb suffered a stroke in 1974 and died two years later in Navasota.