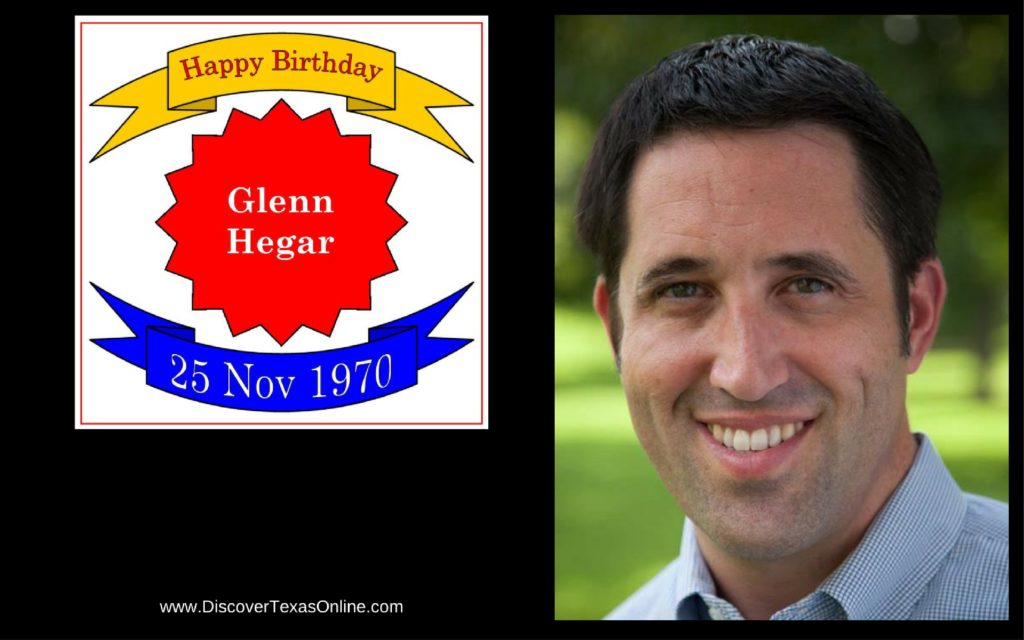 Not all famous Texans are historical figures. Not all are celebrities.
Glenn Hegar has served as Texas State Comptroller of Public accounts since January 2015. As comptroller he is our state's chief financial officer–responsible for keeping accounts of the state's money, where it comes from, and where it goes. He estimates revenue, collects taxes, writes the checks (BIG checks), and makes sure the state gets what its citizens have paid for.
Glenn Allen Hegar, Jr. was born November 25, 1970 in Houston. He was an attorney who entered political life in 2002 when he was elected to the Texas House to represent Houston's 18th District. He served two terms before winning a seat in the Texas Senate in 2006. There he served three terms. He was a member of the Committees on Finance, Natural Resources and Agriculture, Rural Affairs, and Homeland Security and also served as chairman of the Senate Committee on Nominations. His prominence in the legislature earned him several awards and recognition.
State Comptroller is not a position that gets a lot of attention, but when you think about it, this official "holds the wallet." It's good to have someone knowledgeable and trustworthy in charge, wouldn't you agree?